We Are Sorry
Certified Transmission is sorry to inform you that the page you are attempting to locate on our website can not be located. We invite you to visit our services, faqs, or reviews page for more information about our company.
Certified Transmission
820 West 23rd St S, Independence, MO
Driving Directions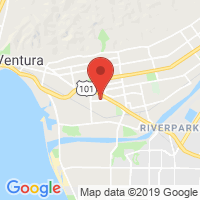 Weekdays:
7:30 AM to 6 PM
Closed Weekends
TESTIMONIALS
Talk about finding a needle in a haystack, excellent service, excellent price and timely also. Thanks again.
Jeff Jarrod
Kansas City MO
We are glad there are still honest people in the world. Certified Transmission was excellent.
Warren Hardings
Independence MO
Certified thoroughly looked at my transmission and did several minor things. It runs perfect and I do not need a new one!
Trey Sederwall
Independence MO
We got home without any further problems. Your honesty is much appreciated!
Craig Panely
Independence MO
Certified Transmission is always so professional and I highly recommend your service. Thanks again.
Cindy and Donnie in the office were most pleasant and helpful taking care of my concerns, it was a fun place to wait while the work was being done. I would HIGHLY recommend Certified to anybody looking for honest and experienced service.
Patty Waddle
Independence MO
I am in love with this shop and I will tell everyone that I know how good this place is.
Jackie Smith
Independence MO
They waived my quote fee when they found out my trans blew right after I bought the car. They have heart!
Aaron Stilwell
Independence MO
he final cost was less than their original estimate. I highly recommend the Independence Certified Transmission!
Constance P.
Independence MO
I was a little apprehensive when I found out that my van had transmission problems, but the cost was a lot less than I feared.
Carol Barnes
Independence MO