The Job Done Right at The Right Price
Certified Transmission in Independence is one of 7 transmission places in the Kansas City area that has been getting "The Job Done Right At The Right Price" since 1979. The team at our transmission shop is dedicated to offering the very best at troubleshooting & diagnosing problems and can fix or replace transmissions quickly at competitive pricing. We are proud of having the reputation as being the best transmission place in Independence.
Independence Missouri

Transmission Repair & Service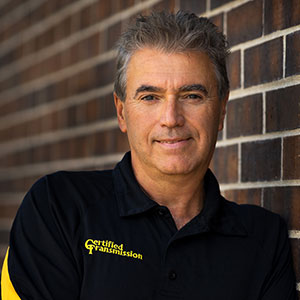 Certified Transmission is a family-owned and independently operated business that was founded in 1979 by Peter Fink of Omaha NE. With 14 company-owned retail locations in Iowa, Nebraska, Kansas, and Missouri, and distributors from coast to coast, Certified Transmission is recognized by many as the best choice for remanufactured transmissions in the United States. Each of the 14 company-owned transmission shops specialize in the repair, service, and diagnosis troubleshooting of both manual and automatic transmissions, domestic or foreign, both old and new. In addition to repairing and servicing transmissions, our expertise includes electronically controlled systems, clutches, drivetrain components, differentials, and various four-wheel drives.
The goal of the team at our transmission shop located at 820 West 23rd Street in Independence MO is to provide our customers with the most ethical, honest, and professional service in an effort to accurately troubleshoot, diagnose, and repair their transmissions, all with our company slogan "The Job Done Right at the Right Price" in mind. Certified Transmission employs technicians and specialists that have exceptional training and expertise and take pride in each and every transmission they repair. It is our belief that our customers both expect and deserve professional and personalized treatment. Additionally, when completed with a repair or service, our team of technicians want customers that are happy and leave knowing if they every have a transmission problem again, Certified Transmission in Independence will be the first name that comes to mind.
TESTIMONIALS
Cindy and Donnie in the office were most pleasant and helpful taking care of my concerns, it was a fun place to wait while the work was being done. I would HIGHLY recommend Certified to anybody looking for honest and experienced service.
Patty Waddle
Independence MO
Certified thoroughly looked at my transmission and did several minor things. It runs perfect and I do not need a new one!
Trey Sederwall
Independence MO
he final cost was less than their original estimate. I highly recommend the Independence Certified Transmission!
Constance P.
Independence MO
We got home without any further problems. Your honesty is much appreciated!
Craig Panely
Independence MO
We are glad there are still honest people in the world. Certified Transmission was excellent.
Warren Hardings
Independence MO
Talk about finding a needle in a haystack, excellent service, excellent price and timely also. Thanks again.
Jeff Jarrod
Kansas City MO
I am in love with this shop and I will tell everyone that I know how good this place is.
Jackie Smith
Independence MO
Certified Transmission is always so professional and I highly recommend your service. Thanks again.
I was a little apprehensive when I found out that my van had transmission problems, but the cost was a lot less than I feared.
Carol Barnes
Independence MO
They waived my quote fee when they found out my trans blew right after I bought the car. They have heart!
Aaron Stilwell
Independence MO
Certified Transmission is pleased to introduce our valued team of automotive repair & service specialists. Our staff is dedicated to ensuring our customers get only the best auto repair in Independence, at the right cost, and to their complete satisfaction.
Mike Prendergast

Mike Prendergast




Store Manager

Sean Dunn

Sean Dunn




Service Adviser

Richard Hart

Richard Hart




Diagnostician

JR Shivers

JR Shivers




Technician

Austin Brown

Austin Brown




Technician
Mike Prendergast
Store Manager
Sean Dunn
Service Adviser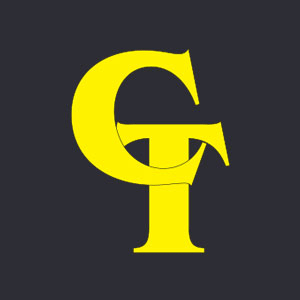 Sean is a happy father and husband who enjoys spending time in nature. His son and him like hiking the new trails and camping.
Richard Hart
Diagnostician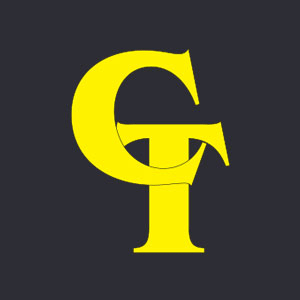 JR Shivers
Technician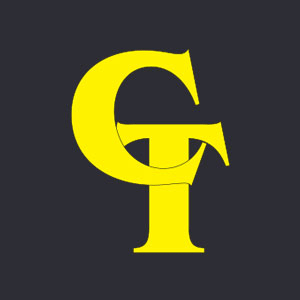 JR is a happy father of 5 and husband. He likes spending time outdoors with his family and reading about his faith. He's been in the auto repair field for years and plans on retiring working at Certified Transmission.
Austin Brown
Technician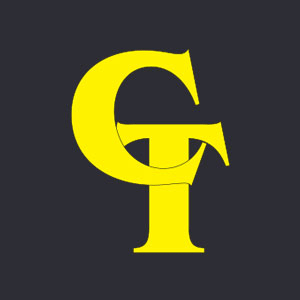 Austin loves fishing, bowling, target practice as well as hanging out with friends. He also loves learning about cars.