Team
Certified Transmission understands the importance of finding a well-trained & qualified automotive transmission technician in the Independence area. This is why our expert transmission technicians are professionally trained and certified. Each automotive specialist on our team strives for excellence in every repair and service performed at our shop.
JR Shivers

Austin Brown

Tommy Manley

Sean Dunn
JR Shivers
Technician
JR is a happy father of 5 and husband. He likes spending time outdoors with his family and reading about his faith. He's been in the auto repair field for years and plans on retiring working at Certified Transmission.
Austin Brown
Diagnostician
Austin is a transmission technician at Certified's transmission shop in Independence MO. When not working on transmissions, one is likely to find Austin fishing, bowling, doing target practice, or just spending time with good friends. Austin also loves learning about cars.
Tommy Manley
Store Manager
Tommy, the manager at the Independence transmission shop location, joined the team at Certified Transmission in 2020 and in doing so brought with him over 25 years of valued experience repairing & servicing vehicles. When asked what he likes most about managing the transmission shop, Tommy will tell you it's all about working with Certified's customers in servicing their vehicles or diagnosing and fixing their transmission problems.
Tommy has been with his beautiful wife for 25 years, married for 23 of them. When not at work one might very well find Tommy on the golf course or practicing any one of several martial arts!
Sean Dunn
Service Adviser
Sean is the service adviser at Certified's transmission shop in Independence MO. Sean joined the Certified team in 2018 after having worked as a manager in a local Kansas City home improvement store. Bringing with him years of customer service experience, Sean quickly learned the various intricacies of automotive transmissions that is necessary to help Certified's customers solve their transmission problems and scheduled maintenance needs.
Sean has been happily married for 11 years. His wife and he have wonderful young son and as of the writing of this profile are expecting another child. When not at the transmission shop in Independence one might find Sean in the gym lifting weights or somewhere out Kansas City's countryside discovering new trails and hiking with his son.
Certified Transmission
820 West 23rd St S, Independence, MO
Driving Directions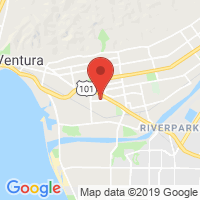 Weekdays:
7:30 AM to 6 PM
Closed Weekends
TESTIMONIALS
I thought I had a transmission problem, but it turned out to be an electrical issue. Talk about finding a needle in a haystack! Excellent service, excellent price and timely also.
Jeff Jarrod
Kansas City MO
Thank you again for the excellent transmission repair service last night at your transmission shop in Independence.
Craig Panely
Independence MO
We are glad there are still honest people in the world. Certified Transmission was excellent.
Warren Hardings
Independence MO
I can not believe how thorough they were in the diagnostic not to mention explaining everything in detail and in terms that I could understand.
Patricia Novak
independence MO
Certified thoroughly looked at my transmission and did several minor things. It runs perfect and I do not need a new one!
Trey Sederwall
Independence MO
I am in love with this transmission shop and I will tell everyone that I know how good Certified Transmission is. And the car is running great!
Jackie Smith
Independence MO
Certified Transmission is always so professional and I highly recommend their service.
They waived my quote fee when they found out my transmission blew right after I bought the car. They have heart!
Aaron Stilwell
Independence MO
The final cost was less than their original estimate. I highly recommend the Independence Certified Transmission!
Constance P.
Independence MO
I would HIGHLY recommend Certified Transmission to anybody looking for honest and experienced transmission service.
Patty Waddle
Independence MO